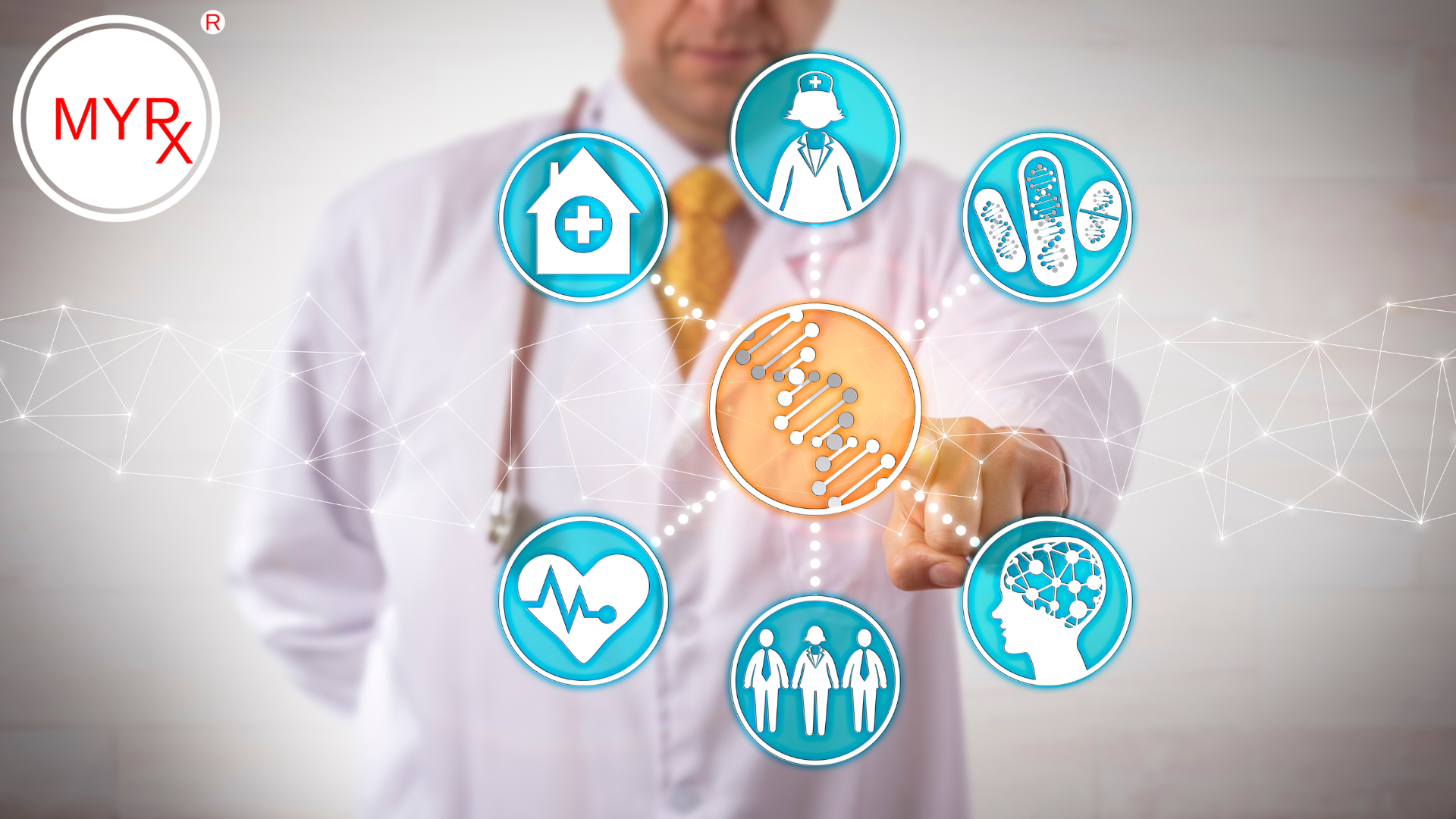 How Does MyRx Uses Data Integration To Develop Precision Medicine Ecosystem
Data integration, in simple terms, is combining large amounts of data to provide a unified view. This is done for downstream business, intelligence, advanced analytics, and data science applications.
Precision medicine looks after the data accumulated and presented by keeping the patient's profile in mind.
The details are integrated from various clinics and molecular sources to have an overview of the disease. However, it should be kept in mind that data integration is not merely the summing up of the entire data into a comprehensive model but much more than that. However, a challenge in this procedure is what we call data integration silos.
Information silos, also called the data silos, have to form a data system that is not compatible with the data systems. A few of the problems that data silos bring about are as follows:
Breakdowns in communication
Duplication of Efforts
Missed opportunities
Incomplete data
Information silos generally occur when company growth leads to poor communication. However, this has been solely looked after by MyRx consultants. They prioritise that no data is lost, making anyone befall in the suffering, just because of an error that could be easily avoided. As we know, information errors are typical in companies; however, it's not the case when it comes to MyRx consultants.
Data errors result in communication troubles, but the right company easily avoids this as a strong leadership team.
Information errors also occur as the data is not processed, collected, or stored properly. In precision medicine, things become even more challenging. However, group work done at MyRx consultants play a major role in handling this problem with utmost care and sincerity that no one has to face the problems of information silos.
Regulatory compliance is another hurdle that you can mark, resulting in data access restriction. This is fairly common when it comes to precision medicine. Only companies like MyRx consultants have been brilliantly coming up with plans and ideas to deal with everyday difficulties leading to information silos or regulatory compliance, thus allowing patient satisfaction and much more. Data collection, preservation, and integration are not easy, but MyRx consultants do their duty with full honesty, making things excel to an incredible point.
Just because we're talking of group work and leadership qualities, we must not forget that the data we are talking about constitutes a high level of private information that is not to be leaked outside. The data that has details is preserved under privacy. This is maintained equally in MyRx consultants where the issue of data security should never be undermined, and it should always be kept in mind that no matter how many people the data has been shared with, access is given to those people only if they are reliable enough and can be given responsibility accordingly.
The detail integration platform at MyRx consultants holds its position as it only shares the details with extremely reliable members and works for the benefit of the company and the client. Also, policies are implemented at a very functional level such that every employee abides by its rules and retains the information they are having with full responsibility and care.
What is the importance of data integration?
Big data storage has never been fruitful to conclude what needs to be done accurately. With the help of data integration, important information is compiled in a methodical manner. This gives an overview to have a clear mind state of understanding all the information with total thoroughness and getting to its details.
How is data integrated with precision medicine?
Data integration using precision medicine involves using the patient's unique details like identifiers such as genes. After the data extraction, it is cleaned, stored, and preserved before it goes for unification. This process may involve a variety of errors after all the procedures that are conducted are done by humans, which may lead to errors that will always have a place in the role of data integration. But here we are talking about MyRx consultants, one of the best companies for this precision medicine usage in data integration. It comes into use to help integrate data. All the members of this company are thorough experts in the stream and know their work to the core. They know that their duty is important to someone else's life and since they are so good at what they do, the chances of errors are minimised to being almost nil.
Are there any cons to data integration?
Like any other mechanism, data integration has its cause in flaws. Although data integration has seen huge success, fuel loopholes have also been detected in this. One of the flaws is the inability to balance the compute and the storage skills for integrating data. All the cons being discussed in this article are something that all cannot be free of. Talking about MyRx consultants here with a detailed outlook, it has been found that this is one such company that has been proven to increase customer satisfaction. It has grown on its own by working at levels where it has only excelled, never looking back.
What does the future hold for data integration in precision medicine?
When big data is composed to have a detailed overview about them, that is the use of data integration we are talking about. Minutely looking at factor precision medicine further puts the information in a more detailed manner where information is taken from unique human ids. This gives space to no errors and is holding a position that is growing day by day. People know the advantages of using data integration, and even more so when they try precision medicine in the biomedical world. Everything works on information in today's world, and when we put data integration as the top priority, we understand that our tasks become much simpler than what they used to be.
Every company very well knows this fact. Hence they have used data integration as part and parcel of their daily life. With precision medicine, things have become much simpler and more detailed, and every company tries to implement these two procedures in their routine. However, a few errors need to be looked upon, clearly mentioned in the blog.
Here we have given an overview of the MyRx consultant, which offers accurate, timely, and transparent reporting to manage their pharmacy benefit costs better. Next time you have to rely on your data, you know where to go.